Recently, as I went through some things, I ran across a newspaper called the "Weekly News Review" out of Washington D.C. The following article about nursing was written on September 19, 1941. The writer's name was not listed, but it makes for a very interesting read. Keep in mind the date it was written and compare it to the present. This article is posted as written in 1941. I have not corrected any grammar or punctuation. – Laurie Davis
The field of nursing has been vitally affected by the war situation. Whereas there was great overcrowding a few years ago, today there exists an acute demand for nurses. The defense program calls for a great number of trained nurses. The Red Cross is demanding additional numbers.
It appears likely, therefore, that trained nurses will be greatly in demand so long as the emergency period lasts. The prospects after that time are uncertain, as they are in all occupations.
The girl who is contemplating a career in nursing should bear in mind two things: First, no field offers greater opportunity for service because as a nurse she will be devoting the rest of her life to the worthwhile task of ministering to the needs of the suffering. Second, training in nursing will stand any girl in good stead throughout her life. Time after time, in the home, she will have the opportunity to use the training she has received as a nurse.
We are more concerned here, however, with nursing as a career. Certain important facts must be borne in mind. The girl who does not have the qualities of temperament and character essential to success should discard the idea of nursing as a career. It is one of the most exacting of professions. It calls for hard physical work. It demands long and arduous hours. The nurse must be cheerful and patient; she must be a good psychologist, knowing how to deal with people and to understand them. She cannot be sensitive over pain and blood and suffering, even death, for these are all a part of nursing.
Preliminary training for nursing may begin in high school where such subjects as biology, physics, and chemistry should be taken. The real training starts in nursing schools, of which there are some 1,350 in the United States. The course requires three years after which the nurse receives her diploma. Most of the nursing schools are operated in connection with hospitals. Most of them charge no tuition.
After a nurse has received her diploma, she must pass a state examination. Her employment opportunities lie in three fields – private nursing, institutional nursing, and public health work. The private-duty nurse works on an independent, day-by-day basis. When she is employed, her earnings are good, but few private-duty nurses are employed full-time. Thus, their annual earnings, except at a time like the present, seldom reach a satisfactory figure.
Institutional nursing offers greater security because here the nurse has full-time employment at a fixed salary. She may be employed by a hospital, an industrial concern, a clinic, a charitable institution, or any other organization. Normally, nursing jobs in institutions are difficult to find.
Public health nursing holds the greatest promise for the future. It is an expanding field. The public health nurse is employed by agencies of government, federal, state, or local. She may work in the public school system and in many ways promote public health programs. Special training is required for this work.
This latter field will undoubtedly continue to grow in the years to come, for increasing attention is being paid to public health services throughout the nation.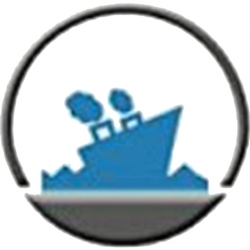 Latest posts by Laurie Davis, Columnist
(see all)