The Sault Ste. Marie Bridge Authority (SSMBA) has approved a toll rate increase for the International Bridge.
As its quarterly meeting in Ottawa and Sault, Mich. on Aug. 16, the approval was made with U.S. currency passenger vehicle fare for users paying with cash or credit increasing to $4.10 from $4 on Oct. 1.
The commercial rate is also slated to increase with the increase being an additional 25 cents per axle.
The increase is part of a review of the bridge's long-range financial plan by the SSMBA, which included detailed operational and capital improvement project need..
"This toll increase will not fully address the projected long-term capital deficit," International Bridge Administration bridge manager Peter Petainen said. "But the increase is a measured approach toward building the reserve fund necessary to pay for planned capital improvement projects in the next 10 years."
Revenue generated by the increased rates are expected to help the bridge through higher operational and maintenance costs.
A release from the Bridge Authority noted that the board could also suspend or delay approved rate increases.
A prepaid tag system is also being implemented in connection with the toll increases.
Participants who make up to four crossings per month will see a 10 per cent discount while commuters making five to eight crossings per month will see a 20 per cent discount and those making nine or more crossings monthly will see a 35 per cent discount.
The old Prox cards issued now only work in staffed lanes and will no longer be accepted after Dec. 31.
Additionally at the quarterly meeting, bridge repair updates were given.
Among the completed repair work was bringing the lights on the Canadian arch back on and upgraded traffic cameras being brought online this summer
Views from the north and south cameras are now online.
"System security issues had kept the cameras publicly offline since late summer 2021 while updates and improvements were being made," Petainen said. "The system has been updated and improved upon and now offers streaming images instead of the static images previously available."
Other notes from the meeting include:
Approved an escort fee for oversized/over-dimension commercial loads on the bridge. Specific types of loads exceeding normal dimensions will be charged a $185 USD fee to offset the costs of escorting them across the span.
Received preliminary bridge inspection results from Hardesty & Hanover and WSP Canada. The firms conducted the 2023 routine detailed inspection of the bridge in early August. No major issues were discovered. The final inspection report will be presented to the board in November.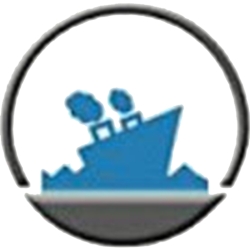 Latest posts by EUP News Staff
(see all)