MACKINAC ISLAND – Hilary Doe will serve as the state's chief growth officer – the first such position in the nation – Governor Gretchen Whitmer announced this afternoon.
Doe will work alongside the Growing Michigan Together Council, which the governor created earlier today through Executive Order 2023-4, to grow Michigan's population, boost economic growth and make Michigan "the place everyone wants to call home."
"As chief growth officer, Hilary will be housed within the MEDC. She will work closely with the council to implement recommendations, chase funding and bring stakeholders together," Whitmer said during the keynote address at the Detroit Regional Chamber Mackinac Policy Conference. "She will lead a first-in-the nation effort to tell Michigan's story of natural beauty, diversity and economic leadership."
Most recently, Doe served as president and chief strategy officer at Nationbuilder. She holds undergraduate and graduate degrees from the University of Michigan and is a Detroit resident. Whitmer noted she is a proud Michigander with a tattoo of both peninsulas on her wrist.
"I'm honored to join Team Michigan as the first-ever chief growth officer," Doe said in a statement. "Let's grow Michigan together by investing in and nurturing vibrant communities and economic opportunities for all Michiganders – current and future. I love this state, and I can't wait to leverage my experience to take on this challenge."
Earlier today, Whitmer created the 28-member Growing Michigan Together Council. It will be co-chaired by Republican John Rakolta, Walbridge CEO and former U.S. Ambassador to the United Arab Emirates, and Democrat Shirley Stancato, CEO at New Detroit, Incorporated, and member of the Wayne State University Board of Governors.
The council will submit recommendations to the governor and the Legislature in December 2023. It will focus on increasing the state's sluggish population growth along with plans to fund infrastructure and education.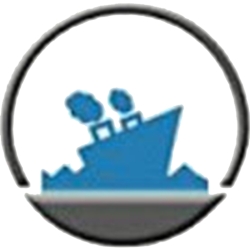 Latest posts by EUP News Staff
(see all)