"So we do not lose heart. Though our outer self is wasting away, our inner self is being renewed day by day. For this light momentary affliction is preparing for us an eternal weight of glory beyond all comparison, as we look not to the things that are seen but to the things that are unseen. For the things that are seen are transient, but the things that are unseen are eternal." – 2 Corinthians 4:16-18 (ESV)
Many years ago, I answered mail for a Christian company that sent daily devotions through an online mail service. I loved that job. For one thing, I love writing letters, and it was very satisfying work.
One email that stood out was from a woman from another country. I don't think I knew her exact age, but from what she had written, I surmised she was in her 40s or early 50s. She was a Christian woman who had late-stage cancer. She wanted to know why God would do this to her. Why was she dying when she had so much more living to do on Earth?
That email was one of the most challenging emails I had ever answered at that time. I sat in front of my computer, unable to give her an answer I knew she would accept. She wanted and needed to understand, "Why me?" I walked away for a bit. I wasn't quite sure how to proceed. I think of myself as a "heart writer," meaning I write from my heart, but I knew I couldn't give her the answer she wanted.
When I came back to my desk, I let the Lord lead me because who am I to give answers to questions like that? If I remember right, I told her a little bit about the cancer journey that I had been through. I told her how I asked for positive thoughts and peace of mind. I also mentioned that positive things can happen through our trials and tribulations. I told her that my husband had passed away when I was young, and I didn't understand why he was taken at such a young age. But as the years passed, I noticed things. Because of his early earthly death, I became spiritually stronger. I read and studied my Bible more. I also grew in my faith and became more aware of people in need around me. That through our suffering, God can work in others.
I wished I could have given her a straight answer, but how could I when I didn't know what it was? God can heal, but that isn't always His plan for us. Sometimes He allows us to suffer and experience illness and hardships. He often teaches us and others through our suffering what we may not learn otherwise.
On this side of Heaven, we will know heartache, suffering, and illness. But when we know the Lord and obey His commands, we will have eternal life with Him without suffering and pain.
Prayer
Heavenly Father, there are many needs in our world today and questions to be answered. Help us with our struggles. I pray everyone will come to know You through Your Word. Give us understanding of what is expected from You so that even if we don't get the answers we want, You will provide peace of mind through Your promises. In Jesus' name, Amen.
Written by: Laurie Davis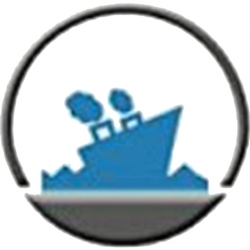 Latest posts by Laurie Davis, Columnist
(see all)