BAY MILLS — Bay Mills Community College recognized the Class of 2023 at ceremonies held on the BMCC campus on May 12. Graduates were welcomed into the ceremony with traditional music from the Mission Hill Drum.
In total, the college handed out 12 bachelor degrees, 42 associate degrees, 10 certificates, 48 Certificates of Completion, and one diploma. Students who could not attend the ceremony in-person had the opportunity to participate via livestream.
Guest speaker Brandon Fewsins, USDA Rural Development state director for Michigan, encouraged graduates to reflect on their accomplishments as they look toward the next phases of their lives.
"Within your life and mine, there will be good chapters and bad chapters. Chapters will be filled with challenges," he said. "You will fail at some point, and that's okay, learn from your failures."
BMCC students of the year, Dante Cardella and James St. Onge, were also in attendance.
This was the 39th class of graduates from the institution
"Commencement is a significant milestone accomplishment for graduates. Our graduates will enter the workforce, continue their education, and, most importantly, know they can accomplish anything. Seeing the smiles on graduates and their families is what makes being in education so gratifying," said BMCC President Duane Bedell. " I truly loved congratulating and shaking graduates' hands as they received their degrees. All of us at BMCC applaud their accomplishments!"
BMCC was chartered by the Bay Mills Indian Community in 1984, to meet the training needs of the Tribe's growing workforce. From very meager beginnings, BMCC received initial accreditation in 1995, and today is a fully operating Tribal College and Land Grant Institution with an open admissions policy for students of any race, creed, color, and national or ethnic origin. As the college continues to grow, their offerings continue to meet the needs of the workforce. In the past year the school added two new bachelor degree programs to the mix. Many of the students participating in the graduation ceremonies have already committed to continuing their education in these new programs.
To learn more about BMCC, visit www.bmcc.edu.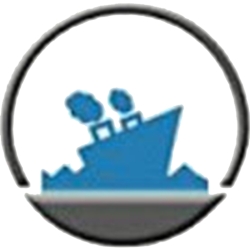 Latest posts by EUP News Staff
(see all)