"Do not neglect to do good and to share what you have, for such sacrifices are pleasing to God." – Hebrews 13:16 (ESV)
I was a young woman when my husband died. I was like a fish without water not knowing where to turn, what to do, how to act, and how to live without him.
I remember a couple of older ladies from church. I didn't know them very well but I knew who they were. One lady was a widow and another woman had never been married. They were at least 50 years older than me, and they took me under their wing. I'll never forget the kindness of these two women. Whether it was a phone call, luncheon at a restaurant, or a meal and conversation at their homes, these two women made a difference in my life. They always seemed to call at exactly the right time. It wasn't what they said exactly that helped me but it was the fact that they were there for me. I will never forget their hospitality and kindness.
I think of Jesus, as He traveled the Earth and how He relied on others to show Him hospitality. Whether it was to drink from their well or to share a meal, we are reminded to show others kindness and welcome them with open arms. Let's remember to call on people who are especially in need and hurting. Like Jesus, who drank from the well because he was thirsty, others thirst for companionship and friendship. Knowing someone is thinking of you can make a day a little brighter. Sometimes all it takes is a phone call, a hug, a visit, or an invitation to lunch to help someone through a difficult time.
Look around you and reach out to someone else. It's easy to reach out to friends and family, but God asks us to reach out to strangers as well. Ask God to show you those people in need to whom you can minister to. It may even be the person sitting next to you in church.
Prayer
Heavenly Father, thank You for showing us what hospitality means. I pray that we never lose sight of opening our hearts and homes to others. Remind us to show love and kindness to everyone. Your hospitality has the power to change a life forever. In Jesus' name, Amen.
Written by: Laurie Davis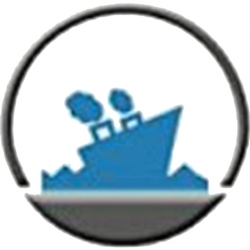 Latest posts by Laurie Davis
(see all)