SAULT STE. MARIE, Mich. and Ontario – Commercial customers at the Sault Ste. Marie International Bridge can act now to smooth their border crossing before the bridge begins phasing out its Prox toll cards starting March 31.
Commercial accounts will no longer be able to use Prox commercial cards after March 31. After this date, commercial customers must use a new International Bridge IQ tag or a Blue Water Bridge Edge Pass or ConneXion tag. Blue Water Bridge tags must be added to an IBA account to function correctly. Cash, credit card, Google Pay, and Apply Pay payments will also be accepted at the booth.
"We're reminding the remaining few commercial customers who haven't switched to the new tag system to jump on board," said Peter Petainen, general manager at the International Bridge Administration (IBA). "If they switch now, they can avoid getting delayed at the toll booths. After March 31, their tolls can't be processed except via cash and credit transactions."
While Prox cards for personal commuter accounts will be accepted for toll payments through the end of the year, customers will have to use the card in the "all traffic" lanes staffed with a toll collector after March 31.
Existing Prox card customers can keep their current accounts and replace their cards with new tags. Based on enthusiastic adoption of the new tags, the International Bridge Administration (IBA) is now beginning to remove obsolete readers from the toll lanes. The percentage of customers adopting the tag has continued to rise since their introduction last fall. By February, 45 percent of all commercial and commuter electronic transactions used tags.
Removal of Prox card readers will begin on April 1. Overhead message signs in the toll lanes will notify customers that the lane is open to "all traffic" or "tag only."
The changes are part of the ongoing $9.3 million investment to modernize toll systems at the Sault Ste. Marie International Bridge (connecting Sault Ste. Marie, Michigan, with Sault Ste. Marie, Ontario) and the Blue Water Bridge (connecting Port Huron, Michigan, to Point Edward, Ontario).
All existing customers have online accounts that can be accessed at tolls.saultbridge.com. The website allows users to manage their toll accounts and provides access instructions and answers to frequently asked questions. On the website, customers can review transactions, make one-time payments or set up automatic payments, request new or replacement tags, cancel tags, generate statements, and more.
For more information on the International Bridge, please visit www.saultbridge.com. Follow us on Twitter at www.twitter.com/saultbridge.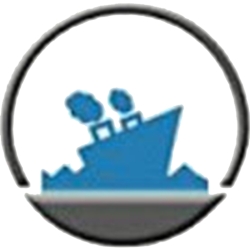 Latest posts by EUP News Staff
(see all)