Sault Ste Marie, MI: The complex relationship between addiction and both labor and sex trafficking is recognized by the United States criminal justice system. According to the Office To Monitor and Combat Human Trafficking, the role of substance use disorder in human trafficking is powerful and pervasive.
Since the fall of 2022, the TRIDENT (Tri-County Drug Enforcement Team) has been investigating a man who they believe has been taking advantage of young women struggling with addiction.
Specifically, this individual has been supplying drugs to women to obtain sex through coercion. Several search warrants have been conducted over the past few months resulting in the seizure of Methamphetamine, prescription medications and an overwhelming amount of video evidence spanning several years.
Cody Mathieu McCoy, a 30-year-old male resident of Sault Ste Marie, MI was arrested and then arraigned in the 91st District court on March 1, 2023 on the following 13 criminal counts:
1- Human Trafficking, Forced Labor
2- Human Trafficking, Forced Labor
3- Human Trafficking, Forced Labor
4- Possession of Methamphetamine
5- Possession with intent to deliver Methamphetamine.
6- Delivery of Methamphetamine
7- Delivery of Methamphetamine
8- Delivery of Methamphetamine
9- Criminal Sexual Assault 3rd Degree
10- Possession of Controlled Substance
11- Possession of Controlled Substance
12- Possession of Controlled Substance
13- Possession of Controlled Substance
Cody McCoy is a 4th Offense Habitual Offender. He is innocent until proven guilty.
TRIDENT Detectives understand that addiction can increase a person's vulnerability to being trafficked, can be initiated, and manipulated by the trafficker as a means of coercion and control, and can be used by the victim/survivor as a means of coping with the physical and psychological traumas of being trafficked both during captivity and after exiting the trafficking situation.
The Chippewa County Sheriff's Office would like to recognize the courage of the victims that have already come forward in this case and values their lived-experience in describing the torment of drug-based coercion.
Although addiction is scientifically understood as a medical condition and not a moral weakness, the societal stigma surrounding both the condition and the sufferer is pervasive.
This investigation is ongoing and upon review of the tens of thousands of videos seized from McCoy we expect to uncover other victims. There is power in numbers, and we want to hear from the other victims of McCoy's abusive, painful, and criminal acts.
In Michigan and in many States across America, taking advantage of those with addiction to get sexual favors or even to sell those favors to others for profit, is known as "drug coercion" forced labor and is illegal under Human Trafficking statues.
The courage and resilience of victims and survivors cannot be overstated. If you are a person fighting addiction and has been forced to have sex to get drugs or to pay off a drug debt, we want to talk to you. You are not the criminal, you have a voice, and we will listen.
There are four ways to contact us:
– Call or Text the UPHTTF 24/7 confidential helpline (906) 299-9243
– Email unite@upht123.org (UPHTTF –Upper Peninsula Human Trafficking Taskforce)
– Submit a Tip on the free Chippewa County Sheriff's App.
– If you are in immediate danger, call 911.
The Trident Team would like to thank UP Human Trafficking Task Force and Operation Underground Railroad for providing investigative and financial assists.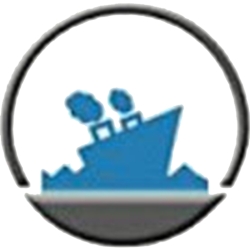 Latest posts by EUP News Staff
(see all)