HILTON HEAD ISLAND, S.C. – The Lake Superior State women's tennis program (1-7) narrowly fell to the Barton Bulldogs (4-6) in a tightly-contested match by a final score of 4-3.
The Bulldogs got off to an early advantage after sweeping doubles play but not without the Lakers making them earn it. Despite the losses, the duo of Marilou Cote and Valentina Parodi pushed the No. 42 ranked doubles team to a score of 7-5, and Riley Gilman and Martina Oviedo were able to force a tiebreaker at the No. 3 doubles spot.
Cote opened singles play by continuing her impressive freshman campaign with a 6-3, 6-3 victory at the top singles position to extend her singles win streak to four matches. Barton was able to tie up the overall score by claiming a win at No. 2 singles, but Parodi would knot up the score again with a 6-3, 6-3 win of her own at the No. 3 spot. However, The Bulldogs rallied to take the No. 6 singles match, and despite pushing her opponent to the brink, Oviedo was narrowly defeated by a score of 6-4, 7-5, clinching the match for Barton.
With the match already decided, Julia Fraile Raton was determined to keep fighting. She battled to take the first set by a score of 6-4, and after dropping the second set 6-1, she was able to hold on in a ten-point super-tiebreaker, securing two clutch points after the score was tied at 8-8 to take the individual victory in the No. 4 singles match.
The Lakers return to action when they take on regional foe, Lewis, on Friday, March 10 in their final match of the 2023 PTR Spring Tennis Fest with the first serve scheduled for 8:30 a.m.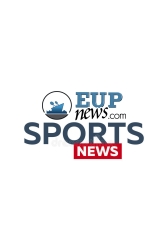 Latest posts by Sports Team
(see all)