LANSING, MI – There is a cycle to mass gun violence in America, said Michigan State University sophomore and gun safety activist Joseph Kesto.
People mourn the loss, yet as time passes, memories fade and not much is done to prevent the next tragedy. But in Michigan, after mass killings at Oxford High School last year and MSU last month, this time is different.
Kesto and other activists joined top elected officials Wednesday on the steps of the Michigan Capitol to rally support for gun safety bills that are expected to pass the Democrat-controlled legislature and be signed by Gov. Gretchen Whitmer.
"The good news is we do not have to live like this," the governor told a crowd of hundreds, "and we will not live like this anymore."
Whitmer, Attorney General Dana Nessel, U.S. Reps. Elissa Slotkin and Debbie Dingle, a gaggle of state lawmakers and more declared Democrats' bills an example of real action after tragedy.
Three bills that passed the House last week along party lines would require universal background checks on all guns rather than just handguns. The Senate is expected to vote on them soon.
Wednesday's rally was organized by gun safety organization Giffords, whose founder – former Arizona congresswoman Gabrielle Giffords – nearly lost her life after being shot in the brain during a 2011 mass shooting during a constituents meeting outside a supermarket in the Tucson area.
"Our lives can change so quickly," Giffords said. "Mine did when I was shot, but I never gave up hope. I chose to make a new start, to move ahead, to not look back."
The three bills headed to the Senate are part of an 11-bill package that also includes safe storage laws and extreme risk protection (also known as red flag) laws.
"Michigan is going to be a place where we have a tragic event and we do something within eight weeks," Slotkin said, referencing the MSU shooting.
Last year's Oxford High School shooting could have been prevented by safe storage laws, advocates have argued. Shooter Ethan Crumbley's parents are accused of making accessible to him the handgun with which he killed four students.
The safe storage bill would require adults securely lock up a gun if they know a minor could access it. If the minor uses the gun to injure or kill, the adult could receive up to five years in prison.
A small group of gun rights advocates shouted nearby throughout Wednesday's rally, but speakers on the Capitol steps noted the protestors represent a minority of public opinion.
Gun laws are the top thing that Michigan voters want the legislature to prioritize, according to a poll commissioned by the Giffords organization about a month ago. At 21%, gun safety measures came out ahead of the economy (20%), inflation (12%) and more.
The Democratic-leaning pollster, Impact Research, surveyed 600 likely 2024 Michigan voters and found majorities of Democrats, independents, Republicans and gun owners support the gun safety bills moving through the legislature.
"We know that if these bills prevent one traumatic situation or save one life, it will be worth it," said Senate Majority Leader Winnie Brinks, D-Grand Rapids. "And research shows we can and will save a lot more than one life with these bills."
Majorities of those polled also support – either somewhat or strongly – background checks for all gun sales (89%); requiring gun owners to safely store their firearms (88%); and red flag laws (75%).
"These are three common-sense things that we can do to stop gun violence," Whitmer said. "They have broad, bipartisan support, and they are supported by responsible gun owners who want to keep their communities safe."
There is lower but still majority support for banning guns from schools and college campuses (64%) and banning assault-style weapons (55%), per the Giffords poll.
Michigan currently holds a C+ grade from Giffords' gun law scorecard, ranking 18th of 50 states in "gun safety strength." But the organization says the state has made modest improvements in recent years.
"We are living in challenging times," Gabrielle Giffords said Wednesday. "We are up to the challenge."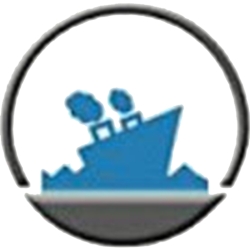 Latest posts by EUP News Staff
(see all)