HAMMOND, Ind. – The Lake Superior State University women's basketball program (5-15, 2-10 GLIAC) fell on the road to the Pride of Purdue Northwest (7-15, 3-9 GLIAC) in overtime by a final score of 90-85 on Thursday.
True freshman Grace Bradford (Glen Arbor, Mich.) opened up the scoring with an early three, and after trading baskets, fellow freshman Gracey Metz (Hartland, Mich.) would hit a three to propel the Lakers to a 7-0 run to take a 12-7 lead. The Pride were able to tie up the score, but the Lakers pressed onward and would end the opening quarter with a 5-0 scoring spurt with baskets from Margot Woughter (Traverse City, Mich.) and Amanda Roach (Hartland, Mich.).
Roach continued to make an impact, scoring on back-to-back possessions for another 7-2 Laker run, and Woughter knocked down a three at the end of the half to give the Lakers a 44-29 lead going into the halftime break.
Both teams battled early in the second half, but the Pride were able to slowly cut the lead back down to single digits before back-to-back baskets from Woughter put her team back up by 12 going into the fourth quarter.
The Pride continued to push back in the fourth quarter, crawling their way back into the game before eventually tying the game at 72-72 after an 8-0 run. Both teams would go back and forth as the game went down to the wire. Woughter would then hit a layup late to put the Lakers up by two, but after a timeout, the Pride were able to beat the buzzer to force overtime with the score tied at 79-79.
Both teams always seemed to have an answer for one another early in the overtime period, but Purdue Northwest would ultimately ice the game away at the free throw line to steal the 90-85 victory.
Despite the loss, Woughter led the way offensively with a career-high 28 points, and Bradford was not far behind with a career-high in scoring of her own after a 26-point performance. Meanwhile, Mattison Rayman (Otsego, Mich.) finished with a 12-point, 14-rebound double-double, and Roach scored double-figures for the first time in her career with 12 points.
The Lakers return to action on Saturday, Feb. 4 when they take on the Rangers of Wisconsin-Parkside with tipoff scheduled for 2 p.m. Eastern Standard Time.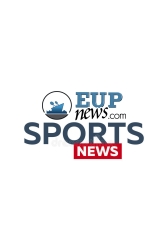 Latest posts by Sports Team
(see all)