GRAND RAPIDS, Mich. – The Lake Superior State University women's basketball program (7-19, 4-14 GLIAC) concluded the regular season with a dominant 67-40 victory over the Davenport Panthers (7-21, 1-17 GLIAC) on Saturday, sweeping the regular season series.
Mattison Rayman opened up the scoring for the Lakers as both teams went back and forth early for a tied score of 6-6, but the Lakers were able to push ahead with a 9-2 run that was capped off with a three-pointer from Amanda Roach as the Lakers found themselves leading 17-11 after the first ten minutes of action.
The Panthers were able to get back to within one midway through the second quarter, but the Lakers responded with a 10-0 run after a three from true freshman Grace Bradford. Davenport would battle late in the half, but LSSU held on for a 29-23 advantage going into the halftime break.
The Lakers came out swinging to start the second half with a 15-1 run to extend the lead out to a 20-point margin behind second chance points and an and-one opportunity from Rayman down low. The Panthers would start to fight back, but Margot Woughter found Brittany Bowman for a basket in the closing seconds of a dominant third quarter for the Lakers to give their team a 49-32 lead.
The Lakers continued to pour it on with a 15-2 run in which both Rayman and Roach were able to convert an and-one opportunity, and the Panthers would have no answer as the Lakers grew their lead to as big as a 29-point difference in a dominant 67-40 victory over Davenport to take momentum into the offseason.
Rayman led all scorers with 21 points while also grabbing 12 rebounds for her league-leading 14th double-double of the season. Bradford finished with 16 points while also coming one rebound shy of a double-double of her own, and Woughter joined her teammates in double-digit scoring with 11.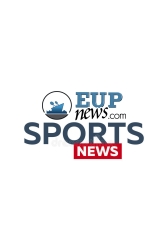 Latest posts by Sports Team
(see all)