KENOSHA, Wis. – The Lake Superior State University women's basketball program (5-16, 2-11 GLIAC) fell on the road to the Rangers of Wisconsin-Parkside (15-8, 10-3 GLIAC) by a final score of 109-68 on Saturday.
Mattison Rayman got the Lakers on the board first. The Rangers were able to pull ahead, but Margot Woughter countered with a three to keep the score close. However, a pair of Ranger threes late in the opening quarter had Parkside leading 27-17.
The Rangers continued to press ahead in the second quarter despite several trips to the free throw line for the Lakers. A Grace Bradford and-one helped keep her team within striking distance, but the Rangers beat the buzzer at the end of the half leading 57-36.
The Lakers fought back in the second half with threes from Amanda Roach and Rayman. However, Parkside always seemed to have an answer as the Rangers pressed onward to secure the victory.
Despite the loss, Woughter led the way offensively with 23 points while Rayman joined her in scoring double-figures with 15 points of her own.
The Lakers return to action on Thursday, Feb. 9 when they host the Cardinals of Saginaw Valley State with tipoff scheduled for 5:30 p.m.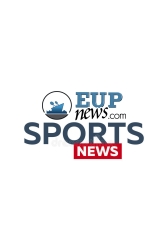 Latest posts by Sports Team
(see all)