SAULT STE. MARIE, Mich. – The Lake Superior State University women's basketball program (6-18, 3-13 GLIAC) fell to the Ferris State Bulldogs (15-10, 8-8 GLIAC) by a final score of 75-67 on Saturday.
The Bulldogs got on the board first, but the Lakers let it fly from beyond the arc early as a pair of threes from Jaden Wilder put her team up by five, and another three from the top of the key by true freshman Grace Bradford propelled the Lakers to a 19-13 advantage after the opening quarter.
Gracey Metz was able to score a tough layup while being fouled, and Brittany Bowman would then enter the game and hit a three to put the Lakers up by double-digits. However, the Bulldogs were able to hit a pair of threes of their own before grinding their way to a 35-33 lead going into the halftime break.
The Bulldogs would begin to pull ahead in the second half, but the Lakers countered with a 6-0 run to get back to within one. Both teams would then go back and forth for the remainder of the quarter, but Margot Woughter would beat the buzzer to give her team a slim 57-56 advantage going into the final quarter of play.
The Bulldogs wasted no time taking back the lead, but Mattison Rayman answered with multiple tough baskets down low. However, Ferris State was able to ice the game away at the free throw line to secure the victory.
Despite the loss, Rayman led the team in both scoring and rebounding with an 18-point, 11-rebound double-double. Woughter was not far behind with 16 points of her own while also dishing out five assists. Meanwhile, Bowman would finish with six assists of her own to lead the team.
The Lakers return to action on Thursday, Feb. 23 when they travel to take on No. 6 Grand Valley with tipoff scheduled for 6 p.m.
Click image to enlarge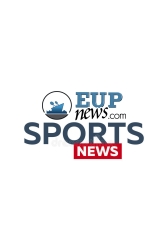 Latest posts by Sports Team
(see all)