SAULT STE. MARIE, Mich. – The Lake Superior State University women's basketball program (5-13, 2-8 GLIAC) fell to the Northern Michigan Wildcats (12-7, 7-3 GLIAC) by a final score of 50-34 on Thursday.
Mattison Rayman (Otsego, Mich.) would get the Lakers on the board first, but the Wildcats would push slightly ahead. The Lakers would grind their way to the free throw line to keep it close before Rayman hit a three-pointer to tie the game up at 8-8, and a pair of free throws from Margot Woughter (Traverse City, Mich.) gave her team the lead to close the opening quarter.
Both teams continued to struggle from the field in the second quarter, but a pair of baskets from Rayman and Woughter kept the score close as the Wildcats took a 20-16 lead into the halftime break.
Woughter and Rayman opened up the second half quickly tying up the score. However, Northern Michigan would respond with a 19-2 run to pull away. The Lakers kept fighting in the fourth quarter with a three from Woughter, but it would not be enough as the Wildcats held on for the victory.
Despite the loss, Woughter and Rayman were each able to finish with 15 points with the latter also grabbing 12 rebounds for the double-double. Meanwhile, Grace Bradford (Glen Arbor, Mich.) was also able to secure double-digit rebounds with ten.
The Lakers return to action on Saturday, Jan. 28 when they host the Michigan Tech Huskies in Bud Cooper Gymnasium with tipoff scheduled for 2 p.m.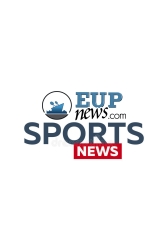 Latest posts by Sports Team
(see all)