SAULT STE. MARIE, Mich. – The Lake Superior State University men's basketball team (8-10, 7-3 GLIAC) came away with a thrilling victory over the top team in the Great Lakes Intercollegiate Athletic Conference (GLIAC) standings, the Northern Michigan Wildcats (15-5, 7-3 GLIAC), by a final score of 65-61 to force a four-way tie for first place in the conference standings on Thursday.
Kemon Bassett (Detroit, Mich.) set the tone early, scoring the first of his 25 points on the opening possession of the game. Both teams would battle early, but the Lakers would pull ahead with a 9-2 run that featured a corner three from Blake Cassidy (Pellston, Mich.). The Wildcats were able to come back with a pair of threes to take the lead late in the half, but another three from Cassidy in the final minute of the half sent the Lakers into the half only trailing by one with the scoreboard reading 31-30.
Northern Michigan struck first in the second half, but Bassett responded with a tough basket down low while being fouled to tie up the score. Xander Okerlund (Empire, Mich.) was able to give his team back the lead with a three-pointer and he would then draw a foul from beyond the arc and knock down three free throws to put the Lakers up by four. The Lakers would then continue to nurse a slim lead, including five-straight points from Caden Ebeling (Shelby Twp., Mich.) with a three and a pair of free throws, but the Wildcats simply would not go away. Northern Michigan kept fighting, getting to as close as within two, but a clutch basket down low from Bassett in the closing seconds would put his team up by two possessions, and the Lakers were able to ice the game away at the charity strip to secure the 65-61 victory and move to the top of the conference standings.
Bassett led the way offensively with 25 points while also making his presence felt on the defensive end with four blocks. Ebeling and Okerlund would join him in double-digit scoring with 15 and 12 points, respectively.
The Lakers return to action on Saturday, Jan. 28 when they host the Michigan Tech Huskies in Bud Cooper Gymnasium with tipoff scheduled for 3 p.m.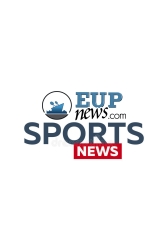 Latest posts by Sports Team
(see all)