SAULT STE. MARIE, Mich. – The Lake Superior State University men's basketball team (6-9, 5-2 GLIAC) held on to defeat the Pride of Purdue Northwest (9-9, 2-6 GLIAC) by a final score of 65-63 on Saturday.
Caden Ebeling (Shelby Twp., Mich.) got the Lakers on the board first, and C.J. Robinson (Clarkston, Mich.) hit an early three-pointer to give his team a slim lead. The Lakers would then continue to let it fly from beyond the arc, using four more threes to propel themselves to a 14-2 run. Both teams would then continue to battle for the remainder of the opening half before a Blake Cassidy (Pellston, Mich.) and another bucket from Ebeling closed out the opening half with the Lakers leading 33-28.
Kemon Bassett (Detroit, Mich.) wasted no time in the second half scoring his first points of the ballgame with a tough bucket down low with a foul off of a nice feed through traffic from Ebeling, and he would follow it up with a three. The Lakers continued to apply pressure, but the Pride just would not go away, closing back to within four. The Pride kept pushing and pushing, and they eventually found themselves only down one with just under five minutes to play, forcing a Laker timeout. Purdue Northwest was able to tie the game up at 55-55, but Robinson hit a three to put his team back up. However, the Pride would twice hit threes of their own, tying the game back up at 63-63. Then, with the game on the line, Bassett would grind his way to the free throw line to give his team a two-point lead in the final minute, and the Lakers secured a pair of stops defensively to secure the 65-63 victory over the Pride.
Robinson led the way offensively with 15 points with Bassett and Ebeling not far behind with 14 points each. Bassett also led the team in rebounding with six.
The Lakers return to action when they travel to take on the Wayne State Warriors on Thursday, Jan. 9 with tipoff scheduled for 7:30 p.m.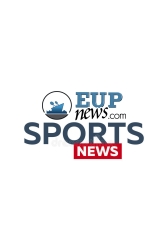 Latest posts by Sports Team
(see all)