SAULT STE. MARIE, Mich. – The Lake Superior State women's basketball program (2-7, 1-2 GLIAC) fell on the road to the Michigan Tech Huskies (8-2, 2-1 GLIAC) by a final score of 76-63 on Friday.
Mattison Rayman (Otsego, Mich.) got the Lakers on the board first, and a three from CeCe Hacker (Omaha, Neb.) gave her team an early 9-8 advantage. However, the Huskies were able to settle down to end the opening quarter on a 16-0 run.
The Lakers responded in force in the second quarter of action, opening the period with a 9-0 run of their own that was capped off with another Hacker three-pointer. The Huskies pushed back, but the Lakers were able to answer with another run as Jaden Wilder (Manton, Mich.) tied up the game at 29-29 after capitalizing on an and-one opportunity before going into the halftime break trailing 30-31.
The Huskies opened the second half on a 5-0 scoring burst, but Grace Bradford (Glen Arbor, Mich.) was there to respond with a strong finish and the foul. Both teams continued to battle, but Michigan Tech was able to pull ahead again with a 9-0 run. Another Hacker three would keep the Lakers within striking distance, but the Huskies would ultimately take a 60-44 lead into the fourth quarter.
Margot Woughter (Traverse City, Mich.) was able to get to the free throw line at will early in the final quarter of action, including an and-one opportunity to lead her team to an 8-0 scoring run. The Huskies were able to respond, but Woughter and Rayman would continue to earn their way to the charity stripe. However, Michigan Tech held on to ultimately claim the victory by a final score of 76-63.
Despite the loss, Rayman and Bradford would each finish the evening scoring 16 points with Bradford also securing ten rebounds for the double-double. Hacker would join her teammates in double-digit scoring with 12 points of her own after shooting 75 percent from beyond the arc. Meanwhile, Woughter finished with nine points and led all players with four assists.
The Lakers will look to bounce back on Sunday, Dec. 11 when they take on the Northern Michigan Wildcats with tipoff scheduled for 1 p.m.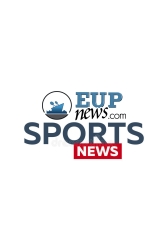 Latest posts by Sports Team
(see all)