SAULT STE. MARIE, Mich. – The Lake Superior State women's basketball team (3-7, 1-2 GLIAC) earned a hard-fought 82-77 victory over the Prairie Stars of Illinois-Springfield (0-10, 0-4 GLVC) on Thursday.
Margot Woughter (Traverse City, Mich.) was able to get the Lakers on the board first as both teams found themselves tied up at 5-5 shortly thereafter, but the Lakers would then pull away with a 14-0 run behind threes from Jaden Wilder (Manton, Mich.) and true freshman Grace Bradford (Glen Arbor, Mich.). The Prairie Stars would make a small push, but Mattison Rayman (Otsego, Mich.) was there to halt their momentum, closing out the opening quarter by getting to the free throw line as she has done more than any other player in NCAA Division II so far this season to convert a pair at the charity stripe.
Brittany Bowman (Kingsley, Mich.) helped keep up the Lakers' momentum early in the second quarter of action, hitting three-straight three-pointers to extend the lead to 34-16. Illinois-Springfield kept fighting, but timely threes from CeCe Hacker (Omaha, Neb.) and Wilder would send the Lakers into the locker room leading 44-32 at the break.
The Lakers continued to press their attack in the second half to lead by as many as 17 points, but the Prairie Stars would not go away, clawing their way back into the game by applying full court pressure defensively before eventually taking a 59-58 lead before Hacker would ultimately draw a foul with a second remaining in the quarter to put the Lakers back up by one.
Illinois-Springfield quickly jumped out to a four-point lead to open up the final quarter, but the Lakers were able to settle down and push back with a 9-1 run of their own to retake the lead that was capped off with another three from Bowman. Both teams would then go back and forth, always seeming to have an answer for one another en route to a 75-75 stalemate. However, Rayman was able to work her way underneath the basket for a pair of clutch layups, and Hacker would ice away the game at the free throw line to give the Lakers the victory by a final score of 82-77.
Rayman led the way offensively with 22 points while only being two rebounds shy of a double-double, and Wilder was not far behind with 16 points of her own off of the bench. Bowman would join her teammates in double-figures with 12 points and Bradford finished with nine points and ten rebounds. Meanwhile, Woughter led all players in assists with seven.
The Lakers return to action on Saturday, Dec. 17 for their final nonconference game of the season when they host the Algoma Thunderbirds with tipoff scheduled for 1 p.m.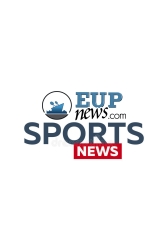 Latest posts by Sports Team
(see all)