SAULT STE. MARIE, Mich. – The Lake Superior State women's basketball team (2-6, 1-1 GLIAC) fell to the No. 1 ranked Grand Valley State Lakers (7-0, 2-0 GLIAC) by a final score of 89-48 on Saturday.
Grand Valley was able to build an early 14-6 lead, but a three from CeCe Hacker (Omaha, Neb.) helped to breathe life into the crowd. However, despite several points from Grace Bradford (Glen Arbor, Mich.) and Mattison Rayman (Otsego, Mich.), Grand Valley was able to extend their lead to 45-21 going into the halftime break.
Hacker and Margot Woughter (Traverse City, Mich.) were able to build momentum for Lake State as they were able to knock down multiple three-pointers, and Woughter and Rayman were then able to propel their team to a 6-2 run to close the third quarter of action.
Lake State would keep fighting despite being down as Bradford converted in the fast break off of a steal from Woughter. However, it would not be enough as No. 1 ranked Grand Valley pressed onward to win by a final score of 89-48.
Despite the loss, Lake State would have three players score in double-figures, led by Rayman with a 16-point, 12-rebound double-double. Woughter would finish with 11 points, and Bradford would have a ten-point, nine-rebound performance.
The Lakers return to action on Friday, Dec. 9 when they travel to take on the Michigan Tech Huskies with tipoff scheduled for 5:30 p.m.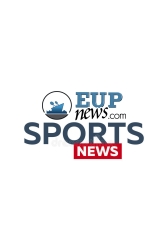 Latest posts by Sports Team
(see all)