SAULT STE. MARIE, Mich. – The Lake Superior State women's basketball team (4-7, 1-2 GLIAC) came away with their second straight victory after knocking off the Algoma Thunderbirds (0-11) by a final score of 70-55 behind a 20-20 performance from true freshman Grace Bradford (Glen Arbor, Mich.) on Saturday.
The Lakers wasted no time pressing the attack early on their way to a 13-2 lead that featured three-straight baskets from Mattison Rayman (Otsego, Mich.), and CeCe Hacker (Omaha, Neb.) would close out the opening quarter with her second three-pointer of the game to give the Lakers a 20-8 lead.
The Lakers picked up right where they left off early in the second quarter with a 7-2 run, and Bradford would then score five-straight points to push the lead to 32-13. Both teams would settle down, but Kelly Olthof (Ferrysburg, Mich.) would earn a trip to the charity stripe in the final minute of the half to take a 36-22 advantage going into the break.
The Thunderbirds would crawl back to within ten shortly into the second half, but Bradford and Margot Woughter (Traverse City, Mich.) were there to combine for a 6-0 scoring spurt to put the Lakers back up by 18. The Lakers continued to push on their way to a 24-point lead, their largest of the afternoon. Algoma would slowly start climbing back in the fourth quarter, but it would not be enough as multiple baskets from Jaden Wilder (Manton, Mich.) halted them in their tracks as the Lakers held on to secure the victory by a final score of 70-55.
Bradford led the way with an outstanding 20-point, 20-rebound performance. Rayman would also finish with a double-double, scoring 15 points while also snagging ten rebounds. Meanwhile, Olthof and Woughter would join their teammates in double-digit scoring with 12 and 11 points, respectively, with Woughter also leading the team in assists with six.
The Lakers return to action after the holiday break when they travel to take on the Ferris State Bulldogs on Saturday, Jan. 7 with tipoff scheduled for 5 p.m.
select image to enlarge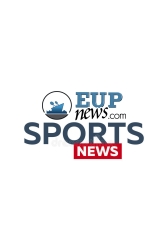 Latest posts by Sports Team
(see all)