Mike Lynn posted the following message on Facebook. I contacted him and asked if I could run it on this site and he agreed. These are his words spoken with heartfelt emotion at the "changing of the guard" for the auto parts store his Grandpa Roy began so many years ago. Thank you, Mike, for sharing your story.
I had four great grandfathers, two of which were farmers, one was a butcher, and the other one worked for the railroad. Their wives worked odds jobs to make ends meet. My Grandpa Marvin was a farmer in Wisconsin and worked for a pot and pan manufacturer. My Grandma Mary stayed home on the farm and raised eight kids. My Grandpa Roy and Grandma Peggy moved to Sault Ste. Marie and Roy ran the parts store in town. He saved enough money and got twelve car dealerships to invest into what became Lynn Auto Parts, Inc. Today, November 20, is a very emotional day for myself and my family. We are proud to announce that we are selling our ten automotive parts stores to MPEC via Rockford, Illinois on December 5th.
I grew up in a little house on Lincoln Way. Our neighborhood was electric most days growing up with my friends. My parents still live in that house today. I went to Lincoln School, the middle school, and Sault High. I never dreamt that I would end up running our family business. I always wanted to get away from the snow. In 2003 my father was gonna sell the business and retire. He offered me one chance to come run the family business. So Lisa and I decided to give it a shot. I wouldn't change that decision for the world. We were blessed with two beautiful children and a great place to raise our family.
There are some people I would like to thank. First, my parents for giving me the opportunity and trusting me. I couldn't have asked for better mentors. I was very lucky to be able to work side-by-side with my father everyday. To my brother and sister for allowing me to build this business into what it is today and being
percent behind me. To Lisa Lynn, Grady, and Ava for sacrificing me because I was not able to be there all the time and for putting up with my moods. You guys have always been my motivation to succeed. To all of my friends and teammates over the years who have helped me grow as a person and are a huge part of who I am today.
To the Kimball Killers – PeeWee Synett, Brad Bosbous, Nick Brown, Jeff Sarnowski, Pat McNamara, and Mark Lynn. I have spent every day trying to be your best friend, and I tried to pay it forward to all of the athletes in the Sault. To Paul Ludwig and Tom Ludwig for creating the most special place in the world, Camp Bil-O-Wood, and helping me grow from a small boy into a young man. To Ralph Sarnowski for believing in me and helping me play football. To Coach Jim Purtill for showing me how to prepare to be successful and how to be humble with that success. To all of the SNC Football family, I love each and every one of you. To all of the Sault High coaches and players I coached, we battled! To my Sault Giants boys, I needed you more than you needed me! To the thousands of employees who have worked for my family over the past 78 years, you all mean a lot to us. We put food on the table for many families. One of the things I am most proud of is that since I have been back, we have donated or sponsored $1million to our local communities. To all of our loyal customers, it was our pleasure doing business with you. To Napa Auto Parts, we couldn't have done it without you.
It is a tough day today but the sun will come up tomorrow. Every kid dreams of being able to retire their parents. I truly appreciate all of the support from every community we are in. I am stepping back for awhile to get healthy, spend time with my family, and coach youth football. It's not goodbye because I will see you again soon
Thanks for all of the memories.
The Lynn Family
[click image to enlarge]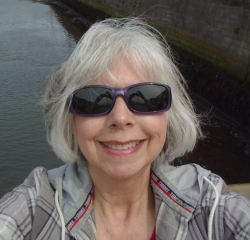 Latest posts by Sharon Kennedy
(see all)