TIFFIN, Ohio – The Lake Superior State women's basketball team (1-5) fell on the road to the Tiffin Dragons (3-3) by a final score of 59-39 on Saturday.
CeCe Hacker (Omaha, Neb.) got the Lakers on the board first with a three-pointer as both teams battled to a 7-7 stalemate, but the Dragons would use an 8-1 run to pull ahead and take a 20-13 lead into the second quarter.
True freshman Grace Bradford (Glen Arbor, Mich.) would go on a 7-0 run by herself early in the second quarter of action to get back to within two, but Tiffin was able to hold on, going back up 28-22 before the halftime break.
Both teams battled early in the second half with Brittany Bowman (Kingsley, Mich.) and Bradford cutting the lead back down to one, but Tiffin responded by ending the quarter with a 7-0 run.
The Lakers went on a 5-0 scoring burst after a three from Hacker. Both teams would battle for most of the fourth quarter, but the Dragons were able to ice the game away at the free throw line to take the game by a final score of 59-39.
Despite the loss, Bedford would once again have a strong outing offensively with 16 points while Hacker was also able to score double-digits. Meanwhile, Mattison Rayman (Otsego, Mich.) led all players with 12 rebounds.
The Lakers return to action on Thursday, Dec. 1 for their Great Lakes Intercollegiate Athletic Conference opener against Davenport with tipoff scheduled for 5:30 p.m.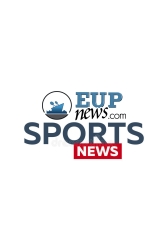 Latest posts by Sports Team
(see all)