MIDLAND, Mich. – The Lake Superior State women's basketball team (0-2) fell on the road to the Northwood Timberwolves (2-0) in the second game of the GLIAC/G-MAC Crossover by a final score of 73-68 on Saturday.
Senior forward Mattison Rayman (Ostego, Mich.) led her team to a strong start, scoring nine of the Lakers' first 13 points on their way to a 13-9 advantage. Then, after a three-pointer from Margot Woughter (Traverse City, Mich.) and a layup from Grace Bradford (Glen Arbor, Mich.) gave the Lakers an 18-15 lead after the opening quarter of action.
CeCe Hacker (Omaha, Neb.) would open up the second quarter with a three-pointer to help extend the lead out to nine points, but the Timberwolves fought back to within two. Both teams would then trade points before going into the halftime break with the Lakers leading 33-30.
Northwood struck first in the second half to cut the lead down to one, but the Lakers responded with an 8-0 run with four points from Bradford. Woughter and Rayman continued to press the attack in the third quarter, and the Lakers found themselves leading 48-43 going into the fourth quarter.
The Timberwolves were able to use a small run to push back early in the final quarter of action, tying the game at 50-50, but a Bradford three-pointer kept the Lakers in front. However, Northwood managed to take the lead with a 5-0 run, and despite battling to the end, the Timberwolves closed out the game at the free throw line.
Despite the loss, Rayman had an impressive 24-point, 19-rebound double-double to lead all players in both categories, and Bradford had a double-double of her own with 13 points and 10 rebounds. Woughter would also finish scoring double-figures with 14 points while also leading her team in assists with four.
The Lakers return to action on Thursday, Nov. 17 when they travel to face Ursuline with tipoff scheduled for 5:30 p.m.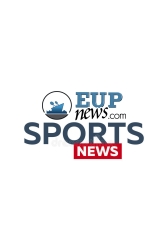 Latest posts by Sports Team
(see all)