PEPPER PIKE, Ohio – The Lake Superior State women's basketball team (0-3) fell to the Ursuline Arrows (2-1) on the road by a final score of 65-48 on Thursday.
True freshman Grace Bradford (Glen Arbor, Mich.) was able to get the Lakers on the board first with a jumper, and a pair of Jaden Wilder (Manton, Mich.) free throws had the score tied up at 6-6. However, the Arrows were able to go on a 13-1 run before it was ended by Margot Wouther (Traverse City, Mich.) at the end of the first quarter with Ursuline leading 19-9.
The Lakers struck back early in the second quarter of action with several Wilder free throws and a basket from Mattison Rayman (Otsego, Mich.) combining for a 6-2 Laker run to cut back to within seven, but a pair of Ursuline threes were able to extend their lead again as the Arrows took a 30-19 lead into the halftime break.
The Arrows managed to open the second half with a 7-2 run, but the Lakers responded with a 10-0 run of their own that featured four points from both CeCe Hacker (Omaha, Neb.) and Allie Walther (Schoolcraft, Mich.). Both teams would then go back and forth for the remainder of the quarter.
The Lakers once would make another push to close the gap early in the fourth quarter as a shot from Rayman kick-started a 6-1 Laker run. However, Ursuline was able to regain the momentum for a 14-2 run, and despite a late push from Bradford and Brittany Bowman (Kingsley, Mich.), the Arrows held on to win by a final score of 65-48.
Despite the loss, Bradford had a solid outing with ten points and seven rebounds, shooting 40 percent from the field, and Woughter would join her with double-digit scoring of her own. Meanwhile, senior Kelly Olthof (Ferrysburgh, Mich.) led all players in rebounding with nine.
The Lakers return to action on Saturday, Nov. 19 for the second game of their road trip when they take on the Lake Erie Storm with tipoff scheduled for 1 p.m.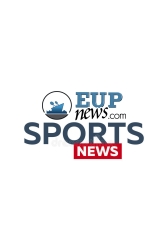 Latest posts by Sports Team
(see all)