SAULT STE. MARIE, Mich. – The Lake Superior State hockey program (0-1-0) fell in their season opener to the Mavericks of Nebraska-Omaha (1-2-0) by a final score of 3-1 on Friday.
Both teams battled early though a scoreless first period. The defenses made their presence felt as junior goaltender Ethan Langenegger (Kamloops, B.C.) made 11 huge saves while freshman forward Connor Milburn (Kamloops, B.C.) and Junior defenseman Artyom Borshyov (Vitebsk, Belarus) each earned a block.
The Mavericks were then able to get on the board first after Ty Mueller fired the puck into the back of the net at the 1:50 mark in the second period. However, the Laker defense were able to hold them in check for the remainder of the period, blocking four more shots to help take pressure off of Langenegger, but things would get chippy late in the period after a successful Lake State challenge resulted in a major penalty being called against the Mavericks that would carry well beyond the second intermission.
The Lakers energized the crowd early in the third period with senior captain Louis Boudon (Grenoble, France) capitalizing on the power play after the play was set up by defensemen Jake Willets (Monroe, Mich.) and Jacob Bengtsson (Stockholm, Sweden) less than 30 seconds after coming out of the intermission. However, the Mavericks were able to respond with a goal from Tyler Weiss at the 5:39 mark that would ultimately be the game-winner after Omaha's Jack Randl scored on an empty Laker net.
Despite the loss, the Lakers ended the night having blocked ten shots as a team with Milburn and Borshyov each getting in the way of a pair. Milburn also added a solid night on faceoffs, winning seven out of ten that he took. Meanwhile, Lanenegger earned 26 saves on the evening.
The Lakers will look to bounce back on Saturday, Oct. 14 in the second and final game of the series against the Mavericks with the first puck drop scheduled for 6:07 p.m.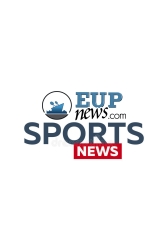 Latest posts by Sports Team
(see all)