SAULT STE. MARIE – Sault Ste. Marie defeated St. Ignace 48-42 in a close Straits Area Conference showdown for its first win of the season on Thursday night.
The Blue Devils improve to 1-2 on the season and 1-1 in the conference. Sault St. Marie will face Alpena (1-0) in its next matchup on Monday, Dec. 20 at 7 p.m.
St. Ignace falls to 1-2 overall and 0-1 in Straits Area play. The Saints will look to bounce back against Engadine (0-1) on Monday.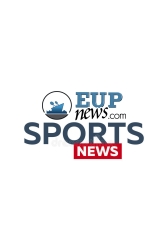 Latest posts by Sports Team
(see all)