"Reach down from heaven and rescue me; rescue me from deep waters, from the power of my enemies." – Psalm 144:7 (NLT)
The day was sunny, warm, and gorgeous. It was one of those beautiful days that made taking a walk along the waterfront eye inspiring. I paused as I walked along the boardwalk to snap this picture. Here was a life ring to be thrown to someone that needed rescuing. Although it wasn't needed at the time, I'm sure it was reassuring to anyone on the water, knowing that it was there. I wondered that day how many people had walked past that same life ring thinking, "if only life were this easy." If every time we felt that we were sinking, a life ring would conveniently be nearby. Most of us are in the same boat when it comes to having problems. I know in rough times, I don't want to have to worry about finding one of those "life rings." "Then they cried to the Lord in their trouble, and he saved them from their distress." – Psalm 107:19 (NIV) When things in our lives are going great, many of us don't think about needing to be rescued nor needing a relationship with Jesus. But when our lives are a mess, then we call on Him to help us. It's like we are saying "Lord, I need your help now," only to turn our backs on Him again when things are better. That isn't the relationship He wants for us. He wants us to know Him intimately, to not only reach out to Him in our struggles but in all things. "Rejoice always, pray continually, give thanks in all circumstances; for this is God's will for you in Christ Jesus." – 1 Thessalonians 5:16-18 (NIV) Think about what would happen if we made Jesus a part of our lives every day. If we strengthen our relationship by reading and studying His Word, and actively seek Him in all things, then we would grow in our relationship with Him. He is there for us 24/7. "For I know the thoughts that I think toward you, says the Lord, thoughts of peace and not of evil, to give you a future and a hope. Then you will call upon Me and go and pray to Me, and I will listen to you. And you will seek Me and find Me, when you search for Me with all your heart." – Jeremiah 29:11-13 (NKJV) I find if I make Jesus a part of my day-to-day routine, then my day goes better. People often say that they're too busy, they don't have time, but there is nothing more important than our relationship with Him. Find a time that works for you. Maybe it's in the morning before breakfast, during a break in the day, or in the evening before you go to bed, take time and study His Word. Our relationship with Jesus is the most important "life ring" you will ever need.
PRAYER
Dear Lord, help us lean on You in all things. That as we grow in Your Word, we will strengthen our relationship with You. Rescue us from our despair, and remind us to praise You in all things. You are our eternal "life ring." In Jesus' name, Amen.
Written by: Laurie Davis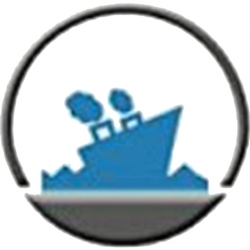 Latest posts by Laurie Davis
(see all)