Willard Eugene Bumstead, age 76, of Hessel, Michigan, died on Monday, May 31, 2021, at Medilodge of Gaylord in Gaylord, Michigan. He was born on February 8, 1945, in Sault Ste. Marie, Michigan, to Floyd and Betty (Perkins) Bumstead.
Willard was raised on the family farm on Hay Lake Road in Sault Ste. Marie. He worked many jobs in Detroit, Zephrhills and many places in the Eastern Upper Peninsula; however, his favorite job was painting. He painted the auditorium of the First Baptist Church now E Free Church.
Willard is survived by his soulmate, Linda Latour of Hessel, Michigan; sister, Helen Ball of Sault Ste. Marie; brother, Guy (Evelyne) Bumstead of Sault Ste. Marie; sister-in-law, Karen Bumstead of Sault Ste. Marie; as well as many nephews and nieces, and many great nephews and great nieces.
Gone before Willard were his parents, Floyd and Betty; brothers, Jim Bumstead and Tom Bumstead; sister, Charlotte Fox; nephews, Dale Bumstead, Darien Bumstead and Ron Bumstead; and neice, Mary Jane Bumstead.
Cremation has taken place and there will be a gathering to celebrate the life of Willard, June 26, 2021, from 1 PM to 3 PM at the Tribal Center in Hessel, Michigan.
In lieu of flowers, donations would be appreciated to help with funeral expenses. They can be sent to R. Galer Funeral Home, 24549 S. M-129, Pickford, Michigan 49774.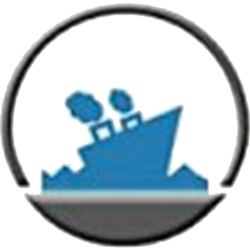 Latest posts by Staff Report
(see all)