George Buriak, age 91, of Sault Ste. Marie, Michigan, died Monday, June 21, 2021, at War Memorial Hospital in Sault Ste. Marie. He was born March 29, 1930, in Brownsville, Pennsylvania, to John and Anna (Hardish) Buriak.
George grew up in Pennsylvania and joined the U.S. Army in 1946 and served until 1949. After his time in the military, he traveled across the country, holding various jobs, before becoming an auto mechanic in Detroit, Michigan. George continued to travel and ventured to the Upper Peninsula. He made many friends in St. Ignace and the surrounding area. During a hunting trip to Cedarville, Michigan, he met and fell in love with Linda June Nettleton. They married on June 22, 1963, and started their family in Sault Ste. Marie. He ended his automotive mechanic career working for Dave Whyte and good friend John Laitinen. He then went on to find work at War Memorial Hospital in the maintenance department. He worked there for 24 years and entered retirement in 1992.
George loved spending time at his cabin with his family—cutting firewood and learning new things. He was an avid reader until he lost his eyesight.
George is survived by his daughter, Nancy Lynn (Ron Savoie) Larsen of Sault Ste. Marie; sons, Michael George Buriak and Paul Alvin (Erin Pawloski) Buriak, both of Brimley, Michigan; grandchildren, John "Jake" Larsen, Michael Buriak Jr., Andrew Larsen, Hannah Pawloski, and Trevor Buriak. He is also survived by sisters-in-law, Colleen Gawrylowicz and Charleen (Bill) North; nephew James (Meg) Hancock, and many treasured nieces and nephews.
George was preceded in death by his wife, Linda; infant daughter, Wendy Sue Buriak; and his parents, John, and Anna.
Memorial donations may be made to the American Macular Degeneration Foundation, PO Box 515, Northampton, MA 01061-0515.
Per George's wishes, there will be no public funeral service.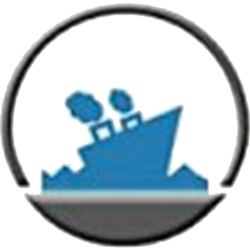 Latest posts by Staff Report
(see all)