The Army Corps of Engineers continues to unload boulders on the shoreline at Rotary Park in Sault Ste Marie, MI today 5/12/20.   They started the project May 8th.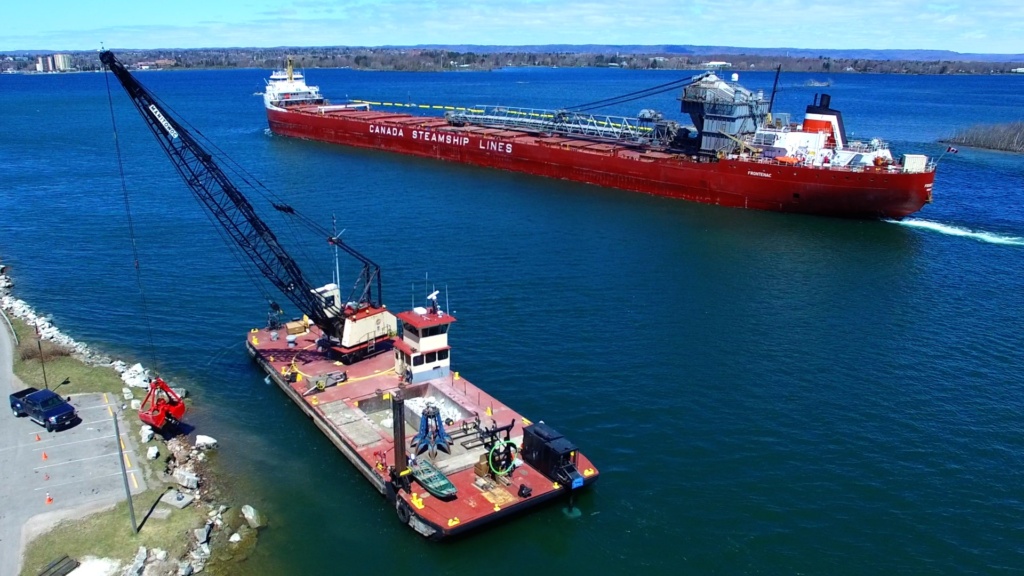 The Army Corps is using the CB Nicolet to unload and deposit the boulders onto the shorline.  The boulders come from rock piles at Rock Cut near Barbeau.
Several feet of shoreline at Rotary Park has been lost the past several years due to strong winds, waves and high water eroded it away.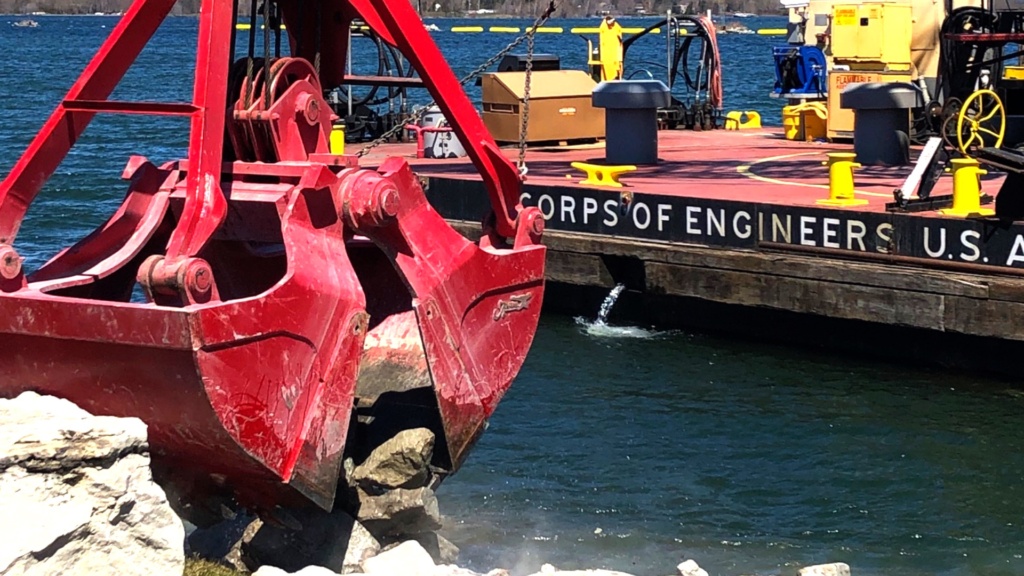 The Army Corps is responsible for the shoreline while the City of Sault Ste Marie is responsible for Rotary Park itself.
Latest posts by Jim Lehocky
(see all)