By Laurie Davis
My maternal grandmother was such an inspiration to me. I remember riding my bike across town and visiting my grandmother on Saturdays during the school year and just about any old day during the summer. She didn't buy me toys or sit me by the television. She didn't have the money to do that nor was that her way.
Going to grandma's house was like having an adventure. I would open the screen door on the front porch and it would bang shut behind me. I would always knock on the inside door and wait until I heard my grandma's footsteps in the hallway. I think she was always as excited to see me, as I was to see her.
Sometimes my grandmother and I would have tea parties. She didn't make tea with tea bags but with loose leaf tea put into a stainless steel tea ball infuser. She would let it steep in one of her bone china teapots. When it was ready it was poured into beautiful dainty teacups with little flowers on them. They were so fragile looking. She would bring out a plate of warm molasses cookies or a piece of cake freshly made that morning.

During our tea parties, grandma would share things with me. She loved to talk and I loved to listen. After our tea, we would often walk down the steps past the old coal bin and out the back door to look at the cherry trees or the wild raspberry bushes. She would pull a piece of mint and let me smell it and taste it. Often she would pick rhubarb and put it in her basket to make a pie later. She was a wealth of information and it was better than reading a book.
Back inside, as she washed the rhubarb in the old-fashioned sink with hot and cold water taps, she would sing songs to me. I remember Jimmy Crack Corn, Mr. Sandman, The Old Gray Mare, and many more. Sometimes she would sing hymns. She had a beautiful voice – a happy voice that made me smile. Afterwards, we would head back into her sitting room with grandma in her rocker while I curled up on the old sofa. Grandma would close her eyes and rock herself into a nap, while I watched her for a while and eventually too, fell asleep. Often when I awoke, I was covered in an afghan that she had made.
As I got ready to go home, we didn't say much to each other. She had given me lots to think about. I'm not sure back then that I realized to what extent grandma was influencing my life, but today there isn't a doubt in my mind that she did just that. I will never be able to fill my grandmother's shoes so to speak – only she could fill those. But what I do know is that she had a profound effect on my life.
I can't sing at all or make a quilt or afghan but I am passionate about things like she was. I love giving tea parties even if I am the only one that attends. I love going for walks and seeing the beauty in nature. But most of all, I love remembering all the times spent with her. Even though I miss her gentleness and her talks I carry them in my heart forever. Grandparents have the ability to leave an everlasting impact on their grandchildren. I know mine did and for that I am eternally grateful.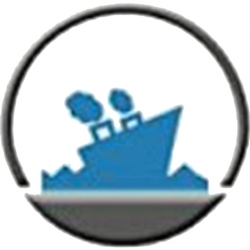 Latest posts by Laurie Davis
(see all)