Marie Delphine (Gratowski) Apczynski passed away peacefully at home on March 3, 2020 at the age of 88 surrounded by her loving and adoring family. She was born on July 20, 1931 to Edward and Helen (Wenderski) Gratowski in Detroit, Michigan. Delphine married Thomas G. Apczynski on February 21, 1953. Delphine and Tom were long-time residents of Warren, Michigan before retiring in 1994 and then splitting their time between homes on Drummond Island and Orlando, Florida. They downsized to Northport in 2014 to be closer to their daughter, where Tom still resides.

Delphine graduated from Felician Academy High School in Detroit before briefly attending Madonna College in Livonia. She worked a series of administrative assistant jobs, including at WXYZ TV Channel 7 in Detroit, and was employed for more than 20 years in the service department at Jim Riehl's Chrysler dealership in Roseville.

Delphine lived an active life. She was very proud of her Polish heritage. She also loved spending time with her extended family, and was very gregarious — making and cultivating a vast network of friends wherever she traveled. A few of her many interests included: reading fiction; watching movies, especially those featuring Doris Day; visiting the Orlando theme parks with her grandchildren; gardening; and feeding the birds, deer and other wildlife which frequently visited their backyard. She and Tom frequently could be found building and crafting gifts (such as; wildlife wood carvings, stain glass topped cement tables, bassinettes and rocking horses) that were in demand by family and friends. In her later years, you would find her on her iPad either playing games, watching reruns of her favorite shows (Everybody Loves Raymond, NCIS, Forensic Files and Criminal Minds), checking Facebook and Instagram or reviewing family photos and videos. Her early evening routine featured devoutly watching the local and national news followed by Wheel of Fortune and Jeopardy. She was a formidable Euchre player, and was virtually unbeatable when teamed with her husband. Together they were devout Catholics — most recently being members of nearby St. Wenceslaus Church.

Surviving are her husband of 67 years, Tom, daughter Denise (Gregory) Bond of Northport, sons Jeffrey (Carol) of Beverly Hills, and Thomas (Christine Douglas) of Livonia. Delphine also leaves seven grandchildren (Jason, Breanne, and Travis Bond; Jeffrey and Christopher Apczynski; Lauren and Thomas Apczynski) five great-grandchildren, sister-in-law Gertie (Thomas) Gratowski, brother-in-law Fredrick (Mary) Apczynski and many nieces, nephews, and their families.

Delphine was preceded in death by her parents, and siblings (Richard and Agnes Gratowski, Edmund and Margaret Gratowski and Thomas Gratowski).

Delphine was a role model to her children and grandchildren who feel blessed to have had her in their lives and will cherish the many wonderful memories they made together. Her family would like to express their deepest appreciation to the staff at Munson Medical Center, Munson Hospice, and her doctors, Dr. Selle, Dr. Stanifer, and Dr. Elliott for their wonderful care and compassion.

A funeral mass will be held at St. Florence Catholic Church on Drummond Island, Michigan on Saturday, May 23rd at 11:30am. Visitation will precede mass and will begin at 10am. Burial will follow at Drummond Island Cemetery.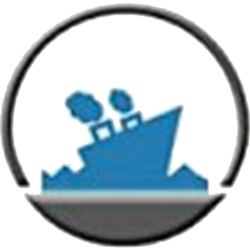 Latest posts by EUP News Staff
(see all)