BEMIDJI, Minn. – The Lake Superior State hockey team fell to the No. 10 Bemidji State Beavers by a final score of 3-1 in the third game of the Western Collegiate Hockey Association (WCHA) Quarterfinals on Sunday, March 8 at the Sanford Center in Bemidji, Minn. With the loss, the 2019-20 Lakers season comes to an end.
In the first period, the Beavers took the game's first lead as Ethan Somoza got the home team on the board at 13:57. Bemidji would take the puck up the ice on a rush and Somoza, driving to the net, directed the puck past Laker goaltender Mareks Mitens for a 1-0 lead.
At 6:35 of the second period, the Beavers would extend the lead to two goals as Adam Brady capitalized on a five-on-three power play. With Hampus Eriksson and Max Humitz each in the penalty box for the Lakers, the Beavers were able to score early on the two-man advantage to take a 2-0 lead over the Lakers. 
Lake Superior State 1 Bemidji State 3
The Lakers came close to getting on the scoresheet in the second period when Pete Veillette scored but following a lengthy review, the goal did not stand. The second period would end with the Beavers holding a two goal lead as Mitens made a flurry of saves in the final minute of play. 

Only 30 seconds into the third period, Humitz scored his 22nd goal of the season to bring the Lakers within a goal of tying the game. Following an offensive zone faceoff that was taken by Louis Boudon, the puck would make its way behind the net to Veillette. Veillette sent a pass to Humitz, who was stationed in the slot, fired a quick wrist shot to beat Zach Driscoll for a 2-1 game.
Mitens, who was solid in net all weekend for the Lakers, would stop a penalty shot by Aaron Miller at 13:52 of the third period to keep the Lakers within a goal in the final few minutes of play.
The Beavers sealed the win at 18:22 of the third period when Owen Sillinger scored an empty net goal to regain the two goal cushion and put the game out of reach for the Lakers.
Mitens finished the game with 33 saves while Driscoll stopped 25 shots from the Lakers.
For more information, visit lssulakers.com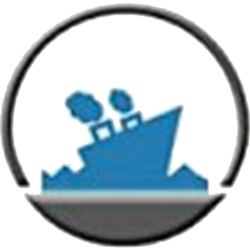 Latest posts by EUP News Staff
(see all)