Jean Arlene Hafner, age 86, formerly of Rudyard, Michigan, passed away on February 26, 2020 after a lengthy illness in Overland Park, Kansas. She was born on September 24, 1933 at her grandparents' home in Hillman, Michigan.

Jean grew up with seven siblings in a close-knit family on her parents' farm. Her mother, Agnes Lintz Orm (later Sanford), was affectionately referred to as "Mommy" even after the children were grown. Like her brothers and sisters, Jean excelled in school, eventually becoming a teacher to students in kindergarten through high school grades, and later college.But before her career in education began, she met and fell in love with her husband and partner for life, Harvey Hafner. They were married on November 12, 1949. Harvey was ordained as a Baptist minister and together the couple "planted" many new churches in lower Michigan. Both were graduates of Midwestern Baptist College in Pontiac, Michigan. Many years later they founded Fundamental Baptist Church now located in Kinross, Michigan. Jean also worked as a bookkeeper for a number of years.

Jean is survived by siblings Sharon Orm of Ohio, Wendell Orm of Onaway, Michigan, Elaine (Gordon) Hafner of Hillman and Ted (Lolly) Orm of Hillman. She is also survived by her daughters, Janice Walters of Texas and Karla (Gregory) Schiller of Prairie Village, Kansas; grandchildren Eric (Tia) Riley of Concord, North Carolina; Isaac (Brenna) Kauer of Fenton, Michigan; Sarah Kauer of Newberry, Michigan and Abbie Kauer of Newberry, Michigan, as well as several great-grandchildren.

She is preceded in death by her father Leonard D Orm; mother Agnes Lintz Orm Sanford; husband, Rev. Harvey C Hafner; daughter Molly Ann MacNab; sister Barbara Reetz; brother-in-law Walter Reetz; sister Virginia Brew; brother-in-law Warren Brew; brother Don Orm; sister-in-law Beulah Orm; and sister-in-law Betty Orm.

Visitation will be held on Friday, March 13, 2020 from 1 pm to 3 pm at R. Galer Funeral Home in Pickford, Michigan. The Funeral Service will follow at 3 pm.

Burial will take place in spring 2020 at Oaklawn Chapel Gardens of Sault Ste. Marie, Michigan.

In lieu of flowers, memorial contributions may be sent to Fundamental Baptist Church of Kinross, 3255 W. M-80, Kinross, MI 49752.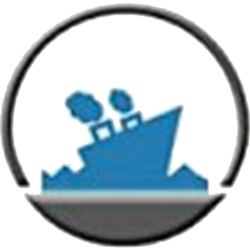 Latest posts by EUP News Staff
(see all)