There is a lot of uncertainty in our community and nation during this Coronavirus pandemic. Keeping our patients, staff and community safe and healthy is our top priority. We would like to update you with our current policies. Please read the following email thoroughly. And please visit our website warmemorialhospital.org or our Facebook page (War Memorial Hospital) for the most up to date information. We are updating both of these as information changes.
There are 4 important areas this email will address: 1. Visitor Restrictions, 2. What To Do if You Have Symptoms, 3. Hotline Access and 4. Elective Surgery/Service/Appointment Information.

Visitation Restrictions – For the safety of our patients and our staff, War Memorial Hospital is not allowing any visitors to our facilities. WMH must prohibit any visitor not necessary for medical care. This is in accordance with State of MI Executive Order 2020-7 to impose temporary restrictions on entry into healthcare facilities, residential care facilities, congregate care facilities and juvenile justice facilities.
Visitors will only be allowed to accompany a minor patient, or in end of life situations. Emergency circumstances will be thoughtfully reviewed on a case by case basis. During this time, the WMH obstetrics unit will be allowing one screened labor coach per mother.

What To Do If You Have Symptoms
Follow the steps below if you are having any of the following symptoms:
Fever
Cough
Shortness of breath
Sore throat
1. Stay at home and contact your health care provider.

2.Hotline Access: If you are unable to contact your primary care provider, there are two options for hotline access at this time.
The War Memorial Hospital hotline is available Monday-Friday, 8a-5p at this time. The number is 906-632-5922.
The Michigan Department of Health and Human Services has a hotline available seven days per week, 8a-5p. The  number is 1-888-535-6136. ·
The MDHHS also has an email option. Email COVID19@michigan.gov 24/7. Emails will be answered 7 days a week, 8a  5p. You can also subscribe to e-newsletter updates at Michigan.gov/Coronavirus.

3. If you feel your symptoms are life threatening, please contact the WMH Emergency Department at 635-4402 prior to arrival.
Elective Surgery and Elective Appointments: War Memorial Hospital offices and clinics will remain open to take care of your acute and urgent medical problems. Routine, non-urgent, and follow up visits, as well as, wellness checks and annual physical exams will be rescheduled after the COVID-19 pandemic subsides. Elective surgeries have been postponed. Medically necessary surgeries will be evaluated on a case by case basis. Emergent surgeries will continue.
Keep yourself and your family healthy. The Centers for Disease Control and Prevention recommends the following tips:
-Wash your hands frequently with warm water and soap or alcohol based hand sanitizer to kill any viruses that may be on your hands.
-Maintain a distance of about 6 feet from anyone who is coughing or sneezing.
-Avoid touching your eyes, nose and mouth as your hands could transfer the virus.
Practice respiratory hygiene such as coughing into your elbow and disposing of tissues immediately after use.
Please visit the following websites for the most up to date information:
WMH – Warmemorialhospital.org
National Centers for Disease Control  www.CDC.gov
Michigan Department of Health and Human Services  www.michigan.gov/mdhhs
World Health Organization  www.who.int
WMH continues to work with local, state and federal agencies. Thank you for your patience, as our hospital and our community navigate this ever-changing situation.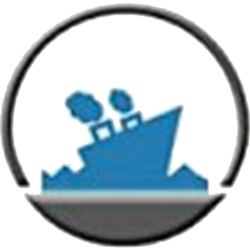 Latest posts by EUP News Staff
(see all)