Gary Philip Sabin, age 76, of Pickford, Michigan, passed away in his home early Tuesday morning, March 17, 2020.
Gary was a lifelong Michigander. Born December 4, 1943, in Detroit, Michigan, he was the son of the late Don and Betty (Clos) Sabin. He grew up in Detroit and graduated in 1962 from Redford High School. On November 9, 1963, Gary married Constance Kay Graham at Christ the King church in Detroit.
Gary was a union painter and painting contractor for 20 years. While working full-time he went to night school and earned an associate degree in General Business from Schoolcraft College. He and Connie raised a family of 3 boys in Livonia, Michigan, while painting and working as an auxiliary police officer for the cities of Livonia and Northville. In 1982, Gary changed careers and began work as a Corrections Officer for the State of Michigan. At that time, he also started his studies in Criminal Justice at Madonna University and obtained his BS in 1988. His career in corrections eventually moved him to the Pickford area where he progressed his career before retiring in 2004 with the rank of Lt. Resident Unit Manager.
Gary worked hard and believed in treating all people fairly. He had a "tell-it-like-it-is" personality and could admit and laugh at his own mistakes. He enjoyed his vacation time in the northern woods and on lakes with his relatives and friends. A passionate camper and sightseer, Gary loved Michigan and was knowledgeable about local history. Deer season and the associated deer camp was a sacred time of year; he reveled in the whole process much more than the hunt. Gary was a self-proclaimed procrastinator and a crafty storyteller, embellishing each tale especially while "drinking the shit out of beer." An avid reader, each morning he would pour a cup of coffee and pour through a book at his kitchen table. He was a member of the Kinross Sledheads snowmobile club and in retirement became a self-taught expert on World War II.
Gary is survived by his son: Scott (Deanne) Sabin of New Hudson, MI; grandchildren: Krista, Sean, Christian, Carli, and Olivia; and brothers Roy Sabin of Clarkston, MI, and Larry (Jan) Sabin of Clifford, MI. He was preceded in death by his wife: Connie Sabin; his sons: Steven Sabin and Gregory Sabin; and his sister: Patricia Enderle.
A Funeral Mass is being planned for later this spring, prior to entombment at Oaklawn Chapel Gardens.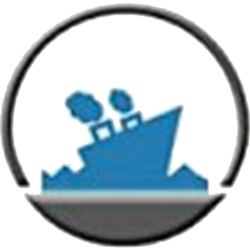 Latest posts by EUP News Staff
(see all)